Know which pages need improvement – Unread detection
2021/07/26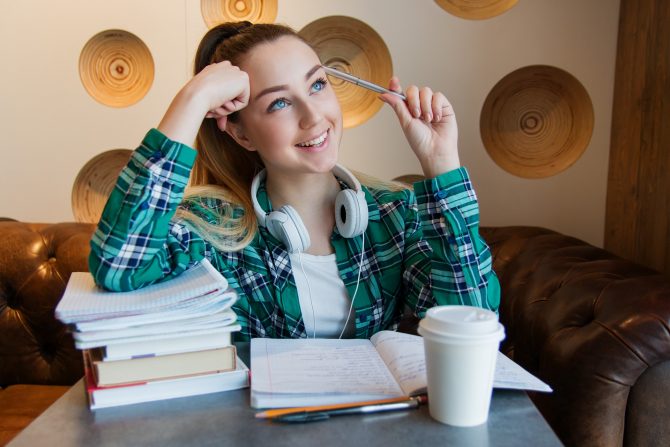 A heat map is a tool to visualize user behavior within a web page.
The user experience = user experience on websites has become very important.
In order to improve this user experience, Google has also introduced Core Web Vitals, which consists of three indicators.
LCP-Largest Contentful Paint
FID-First Input Delay
CLS-Cumulative Layout Shift
Search Console has also added a new item called Page Experience.
This is a measure of the non-content value of a user's interaction with a page.
From a webmaster's point of view, it can be seen as a hint to improve the effectiveness of the site.
Approaches to user behavior
What does an unsatisfactory user experience on a web page look like?
1.Page Experience Issues
→Difficult to see and use
2.The information itself - the content
→Boring and useless
So, how do users behave after a less-than-ideal experience?
The most obvious behavior is to leave the site to seek new information.
If you see a similar trend of disengagement between different pages, it's likely that the former is a page experience problem, i.e. the site is difficult to use.
The latter is a problem with the content itself, such as inappropriate text, headline content, images, or layout.
With the Aurora Heatmap Premium Edition, you can see where users are leaving the page.
This can be a clue to finding both problems.
Find unread pages with Unread Detection
Aurora Heatmap's unread detection feature takes the page abandonment decision one step further.
It extracts pages that have been accessed but not yet read.
You will be notified of pages that have a higher than constant abandonment rate and are candidates for improvement.
It can be said that the page experience is either problematic or the information is not valuable.
The target pages can be viewed with Click, Breakway, and Attention heatmaps to see the actual user behavior.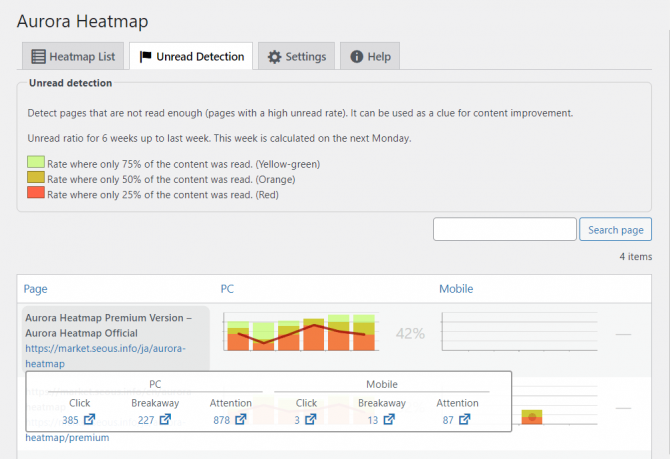 Setting Overview
Judges unread by a threshold value for each element specified arbitrarily.
There are three indicators that should be set.
Number of accesses
Withdrawal positions to be determined as unread
Percentage of users who issue alerts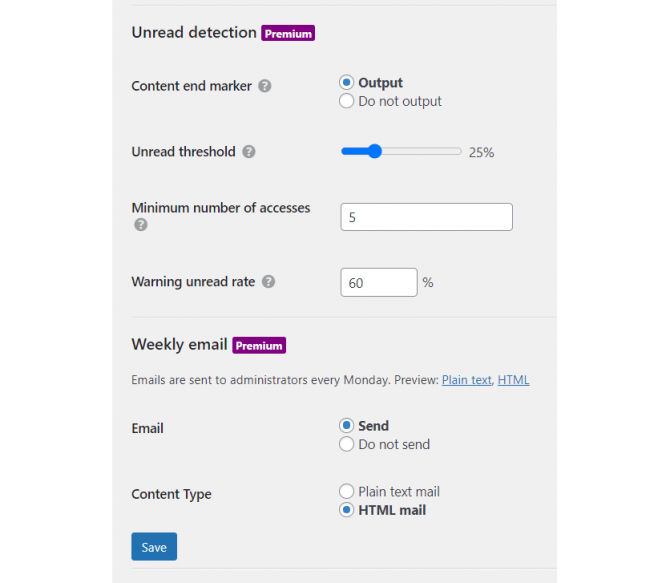 By default, pages that do not reach 25% of the content are considered unread, and pages with a minimum of 5 access matrices and more than 60% of the content are listed.
The data is updated on a weekly basis and can be viewed on the Aurora Heatmap administration screen or emailed to the administrator.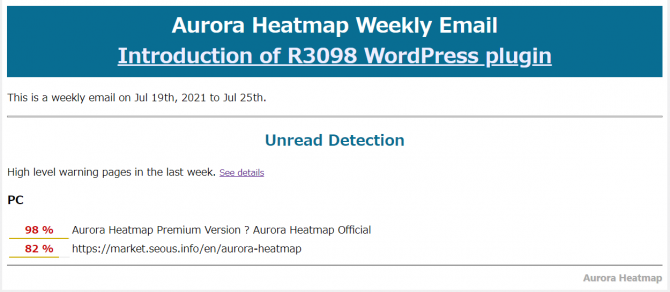 Aurora Heatmap Premium Version
Please use it to find pages that need improvement.
The more content you have on your site, the more effective it will be.